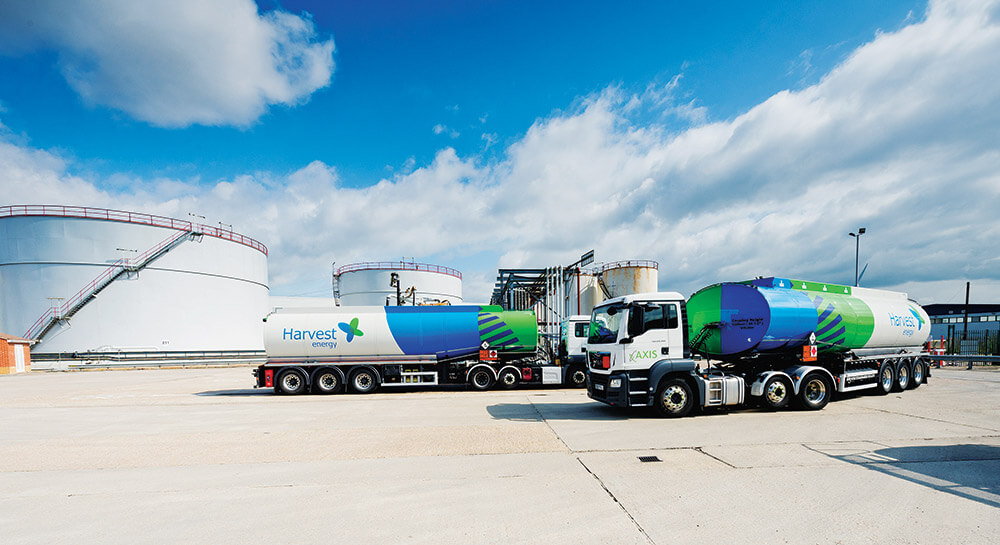 Did you know that in 2019 alone, the Prax Group delivered in excess of one billion litres of fuel? This was done using the conventional approach taken by oil companies – that is, of using third party logistics contractors. As the Prax Group is a fully integrated oil company, an important step was to bring the transportation of fuel from our terminals to our customer sites in-house. The result of this was our brand new transport company, called Axis Logistics. We rolled out our first trucks from our hub at West Thurrock in the UK on January 20th 2020.
Our mission at Axis Logistics is two fold. Firstly, to provide safe and reliable deliveries to the customer base of the Prax Group at
 a competitive price and secondly, for Axis Logistics to be recognised as a genuine alternative supplier for fuel transport and logistics for oil companies, retail groups and supermarkets, in order to fulfil our ambitious plans for continuous expansion.
The life of a delivered order can be complicated and each stage of the process
 is critical to the ultimate fulfillment of our customers' needs. Our team in our Weybridge office in the UK takes orders, plans inventory and makes sales to our customers. These orders are then communicated to Axis Logistics via a shared interface.
Axis Logistics plans deliveries using a specially developed system. Once the planning has taken place, the staff on the Axis Logistics traffic desk are responsible for the process of managing the drivers to their various destinations and communicating with our sales and customer service teams.
Our drivers are a key part of the success of the company, as they are whom our customers interface with. Their professionalism is what provides a real point of difference between our competitors and us. The feedback we get from our drivers often proves to be invaluable and is the inspiration to generate a genuine team mentality.
Our aim is to manage and improve every single process, and with our dedicated and professional team in the office and on the road, we have every confidence of total success!